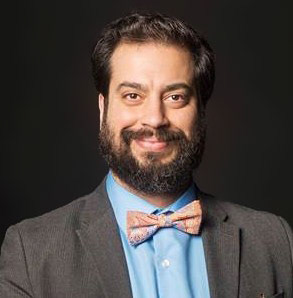 Lawrence Technological University | SOUTHFIELD, MICHIGAN
Master of Arts In Environmental Graphic Design | Expected in December 2014
BAKER COLLEGE | CLINTON TWP, MICHIGAN
Bachelors of Art in Graphic Communication | 07.12
HENRY FORD COMMUNITY COLLEGE | DEARBORN, MICHIGAN
Associate of General Studies | 05.08
EXPERIENCE
Baker College | Allen Park, MICHIGAN Adjunct Instructor | 10.14 - Current
Digital Media Design program champion: Representing the Allen Park campus in
school's system meeting where curriculum, textbook and program direction is planned
Courses taught: Corporate Branding Design, Digital Media Production Methods
Classes consist of diverse group of students from different demographics
Retail Network | Troy, MICHIGAN Marketing Coordinator | 04.13 - 08.13
Direct and assist the marketing team in the completion of assigned projects, prioritize assigned tasks, and delegate workloads to the appropriate marketing teams including web development, social media, graphic design, and research
Ensures the marketing team is in possession of all needed information and materials for all assigned projects, and ensure project time frames are adhered to
Co-Develops with the team leader a 12 month marketing schedule, which includes projected costs and anticipated results
Oversee and keep up to date all vendor in-house printed deliverable and website pages
Conduct market research to assist in S.W.A.T. analysis projects and lead generation efforts
Assure completion of all marketing projects one month prior to assigned launch dates
Develops and manages a social media strategy for promoting RN brands on the internet
Oversee Public Relations efforts in order to help build brand awareness to distributors,
retailers, and consumers alike
Manage and delegate tasks to interns
GLOBAL LINGUISTIC SOLUTIONS | SOUTHFIELD, MICHIGAN
Interpreter | 03.09 – 08.10
As a linguist, I conducted meetings with Iraqi attorneys, judges, policemen, university facility, and claimants on a regular basis, in both Arabic and Kurdish
Translated written material into Arabic, Kurdish, and English
Interviewed over 1000 applicants for Samarra micro grants
Conducted innumerable engagements, as well as two claims missions every week
Planned and executed significant events including the Northern Iraq Judicial Conference, the Salah Ad Din Investigative Judges Conference, and a PRT Iftar Dinner
Accomplishments: Commander's Award for Civilian Service
SYNCREON | DETROIT, MICHIGAN
Operating Systems Coordinator | 10.06 – 03.09
Providing and coordinating support to end users at the site(s) on a shop floor and office level
Supporting various types of hardware devices and software programs, Trouble shooting
site applications
Resolving locally, escalate/log user request and communicate application problems and issues.
Provide service at the desktop level, including installing and upgrading software, installing hardware, performing/validating file backups and configuring applications at the direction IT support groups.
Conduct any necessary training to end users. Organize IT equipment repairs, maintain onsite inventory of usually spare IT equipment and maintain a maintenance log of equipment repairs.
Assist in the IT Asset tracking process. Creating purchase requisitions for IT equipment and coordinating deployment. Creating and running system reports as needed by Management, Corporate, Operations and Quality with MS Access.
HONORS & AWARDS
University Partners Leadership Program, Class of 2013-14
Linguist Certification Global Linguist Solutions, MI
Commander's Award for civilian services, Operation Iraqi Freedom
ASSOCIATIONS
American Institute of Graphic Arts - AIGA Detroit
Detroit Artist Market - DAM Detroit
Society for Experiential Graphic Design - SEGD
OTHER SKILLS
Exceptional in the following software products:
Microsoft Office 2003-2007: Word, Excel, Access, Power Point, Outlook, Visio and Publisher
Adobe Master Suite CC: Photoshop, Illustrator, InDesign, Premier Pro, After Effects, LiveCycle Designer, Audition and Dreamweaver
Google Sketchup